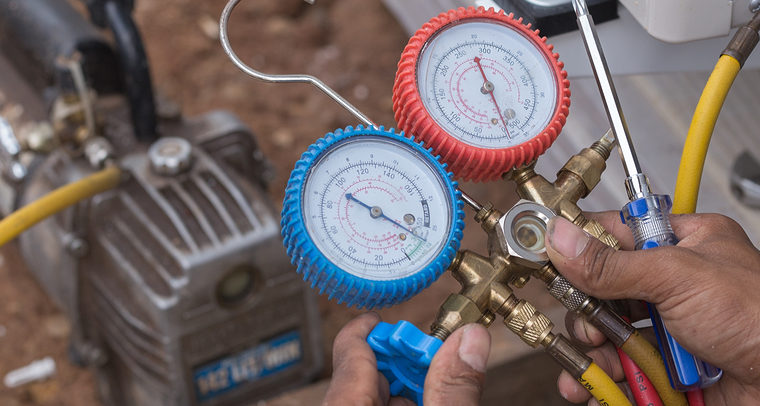 Service Overview
Heating and Air Conditioning Lubbock, TX
Armstrong Plumbing, Air & Electric is the area's leader in AC repair & AC replacement in Lubbock, TX, in addition to providing services for new installations and preventative maintenance. Our expert service technicians can service all major brands, makes, and models for both residential and commercial customers, and we are a factory-authorized dealer for Lennox equipment. We have the experience, the tools, and the knowledge to deliver accurate, thorough, and careful service whenever you need us – any day, any time.
Whether you've been considering repair or replacement for your system or you need brand new installation service, Armstrong can help; we offer free estimates for HVAC in Lubbock with no commitment and no obligation. We design and build a wide variety of HVAC systems for many different applications and uses, so if you're looking for a custom design and installation, look no further than Armstrong. We know how important your climate control system is for your home or business; trust our experts to keep you comfortable and safe all year.
Lubbock HVAC Services
We do much more than just provide HVAC repair in Lubbock, TX, too; some of the other HVAC services Armstrong provides to our customers throughout the area include:
All heating, ventilation, and air conditioning servicing
Duct system and building envelope repair
Air balancing
Agreements for residential and commercial clients
Preventative maintenance tune-ups
Indoor air quality service
Custom design and installation
Free estimates and options for HVAC
Many other services available
Since 1934, the residents of Lubbock and its surrounding areas have trusted Armstrong Plumbing, Air & Electric for all their HVAC needs. We regularly run special promotions, deals, and opportunities to save even more money than usual on our services including our coveted Armstrong Service Agreement Plan (a.k.a. ASAP). When you choose Armstrong Plumbing, Air & Electric for your AC repair or AC replacement, you'll not only save hundreds or even thousands of dollars, but you'll also gain the peace of mind that comes with knowing that your system is backed by the finest HVAC company in Lubbock.
Contact us today to schedule your appointment for maintenance, repair, or replacement. Armstrong offers free estimates with no obligation on equipment replacement, so don't wait another day to discover how affordable quality heating and air conditioning in Lubbock can be.