Commercial AC Maintenance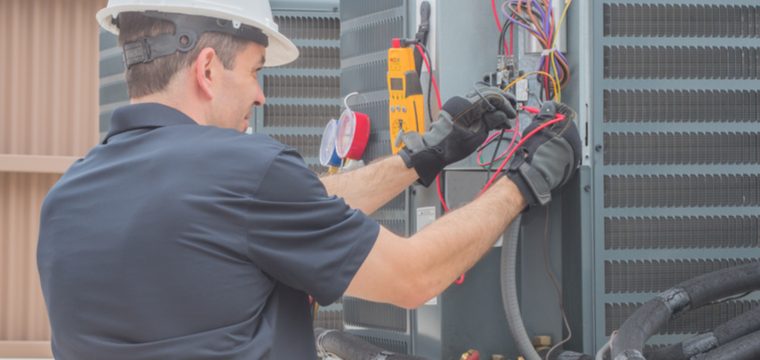 Service Overview
No one likes making a call to hire professional help, but sometimes commercial air conditioning maintenance is the best way to make sure your Lubbock, TX business doesn't have a cooling system breakdown while West Texas is baking under triple digit temperatures. 
Maintenance is like insurance
While you may hate making the call, regular commercial air conditioning maintenance from Armstrong Plumbing, Air & Electric is no different than scheduling a dental checkup, changing the oil in your car, or seasonal maintenance on equipment if you are a cotton farmer or rancher. Just as in those instances, HVAC maintenance is designed to prevent more serious problems down the road. 
It all comes down to the bottom line
It's another situation where the old saying, "Pay a little money now, or a lot later," really does make sense. Not only can maintenance prevent expensive repairs in the future, there's an extra incentive for business owners. In addition to paying for the repair, a cooling system breakdown can mean down time which affects your business income and your bottom line.
Ask about a maintenance plan
The best approach to A/C maintenance is to be proactive, not reactive. One easy way is with a commercial maintenance plan from Armstrong. It can be customized to fit the unique needs of your business. As part of the plan an Armstrong professional technician will do an annual A/C tune-up and maintenance to make sure your cooling system is functioning according to the manufacturer's specifications. Some of the services included are:
Check all electrical connections
Clean & inspect the outdoor compressor(s) & indoor air handler(s)
Check refrigerant level & system pressure
Check air temperature to assure proper cooling
Make sure thermostat is calibrated correctly & operating normally
Your plan membership will also include an annual tune-up for your heating system and a host of other benefits.
Don't gamble with your comfort
Lubbock and West Texas as a whole are great places to own a business, but not a good place to gamble on air conditioner maintenance. The unrelenting heat can make life miserable during an A/C breakdown. Call Armstrong Plumbing, Air & Electric now to schedule your A/C maintenance visit or ask about creating a maintenance plan to fit your year round HVAC, plumbing, and electrical needs.