Commercial Furnace Replacement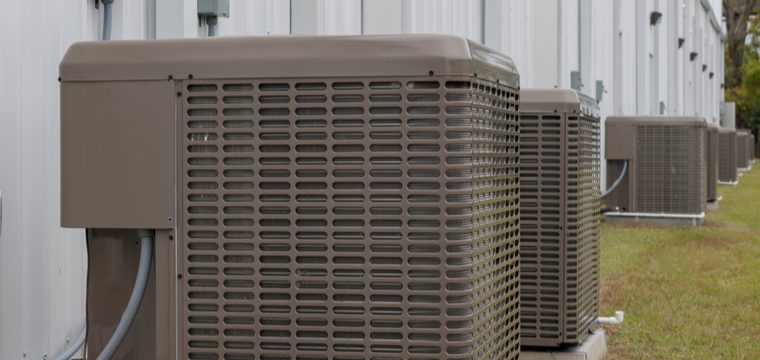 Service Overview
The time has come for a new commercial furnace replacement heating system in your store, strip mall, factory, or rental property. Or perhaps you are building a new building and need to know which HVAC system is best for you. Armstrong Plumbing, Air & Electric is ready, willing, and able to provide top of the line comfort and reliability to your employees and/or customers.
Decisions, decisions, decisions
Our experts will help you decide what's best for your situation. Some of the common choices for commercial furnace replacement heating systems include:
Forced air furnaces  – usually burning natural gas, propane or fuel oil, the furnace heats air. The warm air is distributed throughout the building using ducts. This is the most common form of central heating.
Air source heat pumps – these squeeze heat out of the outside air and transfer it into a building. This is also a form of forced air heating.
Ground source (geothermal) heat pumps – these transfer underground heat and are extremely energy efficient. Although more expensive to install, geothermal systems will save money in the long run.
Mini-split heat pumps – this is the same technology used by air source heat pumps but most of the time these are ductless systems. Air handlers deliver the heated air directly to a specific room or area. Many factors must be taken into account to determine what is best for your commercial property.
Who you choose matters
Armstrong will never say we are the only choice when it comes to commercial furnace replacements, but the choice you make is very important. The design and installation of any heating system is absolutely critical to future effectiveness and comfort. Armstrong's staff has a history of executing large commercial projects at several locations in Lubbock, Texas and the surrounding area including Texas Tech University. You must choose an HVAC contractor that stands behind the work. Our pledge to you is a 100% satisfaction guarantee.
Commercial Furnace Replacement
Whatever line of business you are in, comfort is important. Workers in an office building will be more productive if they are comfortable. Shoppers aren't going to spend their money in an uncomfortable business. This is why things like furnaces, heat pumps, and mini splits are important choices for you to make. Call Armstrong Plumbing, Air & Electric today to learn what's best for you and your business.
The bottom line
Armstrong is proud of its association with Lennox but the simple truth is that furnaces and heating systems from all reputable manufacturers are essentially identical. The difference is the people who do the work. Every Armstrong employee goes through careful screening and testing during the hiring process and during the term of employment. Additionally, our company is deeply rooted in the community:
Family owned—serving Lubbock and surrounding areas since 1934
Fully licensed, insured and members of the Better Business Bureau
Offers upfront pricing
Supports the community with the "Armstrong Gives Back" program
Call Armstrong Plumbing, Air & Electric today
to learn what furnace or heating system is best for you and your business.