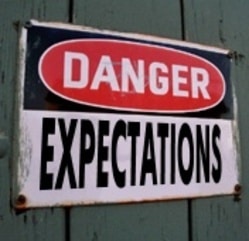 To do HVAC work in Texas, Contractors need to be licensed!
Heating and Air Conditioning ("Mechanical" or "HVAC") Contractors are regulated by the Texas Department of Licensing and Regulation (Heating and Air Conditioning Licensing Division). State law requires that any person performing work on heating, ventilating and air conditioning systems within the State of Texas be appropriately licensed.  A license category of "B" allows the contractor to work only on systems smaller than 25 tons total cooling capacity and 1.5 million BTU total heating capacity, while a license category of "A" allows work on any system.
Unlicensed Contractors lack the experience and training to do the job right. Their financial stability and longevity are also questionable.  Will they be around in the future to warranty what they repair today?
Many manufacturers will not honor their limited warranties on equipment that is installed by unqualified individuals – especially if it is installed incorrectly.
Here are 10 Early Warning Signs of an Unlicensed HVAC Contractor that you should be aware of:
Advertisements do not include the contractor's license number–licensed contractors are required by law to include their license number on all of their advertising media and printed materials.
A large down payment is required before work begins or he or she makes numerous requests for money during the early phases of construction–there should be no more than 25% of the total cost put down with the balance due when the work is completed and you are 100% satisfied.  The only exception is for large and long construction projects.
You are asked to obtain the permit–the contractor should take out the permit before work begins.  Unlicensed contractors cannot acquire a permit from the local building inspection department.
You are informed that the job does not require a permit or inspection–Some service work requires a permit and/or inspection to be sure that they are meeting the City codes. To see which jobs require a permit or an inspection go to the the City of Lubbock-Building and Inspection website:www.http://buildinsp.ci.lubbock.tx.us/residential/repairs.aspx
The contractor is unwilling to put all of the terms in writing and prefers a verbal agreement–you want to get your anticipated work to be done in writing to be sure that there are no misunderstandings before the work begins.
The contractor does not have proof of insurance:  Nearly all homeowner insurance policies exclude coverage for property damage or personal injury liability where the work of a tradesman is involved. Tradesmen are required to carry Business Liability and Workers' Compensation insurance. Most unlicensed contractors cannot afford to purchase this protection leaving you exposed.  The Texas State requirements are as follows:

Class A license: $300,000 per occurrence for property damage and bodily injury, $300,000 aggregate for property damage and bodily injury and $300,00 aggregate for products and completed operations
Class B license: $100,000 per occurrence for property damage and bodily injury, $100,000 aggregate for property damage and bodily injury and $100,00 aggregate for products and completed operations

The contractor will not give any references or referrals–It is always wise to request and check references or referrals prior to contracting and/or paying a contractor to perform any work for you. You can also check with the local office of the Better Business Bureau (http://www.lubbock.bbb.org/) or call (806) 763-0459 to determine whether any complaints have been filed.
The contractor prefers to work on weekends or after hours–reputable contractors keep normal weekday business hours and schedule after hours and weekends for emergency calls.
You are told to make the check payable to an individual's name or asked to make all payments in cash–all payments should be made by check or credit card directly to the company that you are dealing with.
There is neither a company name nor a license number on the construction vehicles.
Make sure you use an experienced, licensed professional for your air conditioning and heating needs. Although the unlicensed contractor's price may look attractive at first glance, there are serious pitfalls when all things are considered. If you are unsure about a Contractor's license status, contact the Texas Department of Licensing and Regulation or call 1-800-803-9202.  The Agency's website (http://www.license.state.tx.us/LicenseSearch/) contains a licensee search feature, so you can easily check the license status of your mechanical contractor.
Check out our Before You Call Checklist if you are experiencing a problem with your HVAC equipment or Plumbing system.